Being the biggest and tallest hotel in Semporna Seafront, Grace Hotel Semporna opened in April 2019 consisting 107 rooms. Grace Hotel Semporna is located at the heart of Semporna Seafront Township.
About Grace Hotel Semporna
Offering guests superior services and a broad range of amenities, Grace Hotel Semporna is committed to ensuring that your stay is as comfortable as possible. Facilities like free Wi-Fi in all rooms, 24-hour security, daily housekeeping, 24-hour front desk, luggage storage are readily available for the convenience of each guest. The property's host of recreational offerings ensures you have plenty to do during your stay. Superb rooms and an excellent location make Grace Hotel Semporna the perfect base from which to enjoy your stay in Semporna and walking distance to jetty for travel to islands.
ROOMS SELECTION
Grace Hotel Semporna offers various rooms selections. All guest accommodations feature thoughtful amenities to ensure an unparalleled sense of comfort.

Basic Toiletries

Wi-Fi Access

Coffee & Tea Kits

Bath Towels

In-Room Safes

TV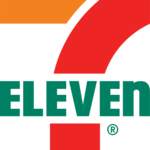 At your convenience
There is a 24 hours opened 7-Eleven within our demised premises that offers a wide array of quality goods and services for your convenience needs. You will be able to find most of the daily essentials in the store.